Mortgage Brokers Work with Self-employed Canadians Everyday
November 21 2019 Posted by
---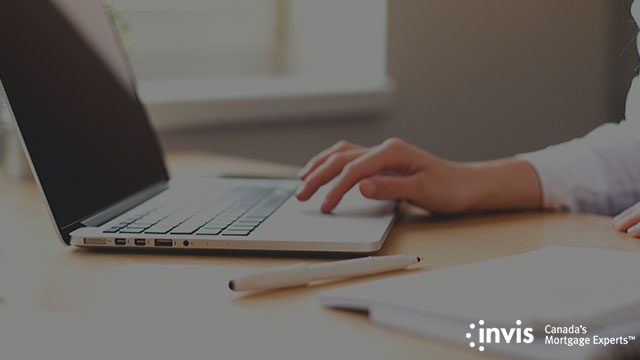 While freelancers, contractors, entrepreneurs and small business owners are considered an excellent and reliable customer group, it's not always easy for someone who is self-employed to get mortgage financing. Salaried employees prove their income with their T4 slips. The self-employed on the other hand have a much harder time proving their earnings because they use accounting techniques to report lower income so that taxes are reduced as much as possible. This can make it harder to prove to lenders that they can afford to make their mortgage payments.
That's why professional advice is so important. Based on your situation, your mortgage broker will advise you on the type of information you need to present to improve your options and get the best possible rate, for instance, by showing:
documentation to prove income – tax assessments, tax returns, financial statements, contracts
proof of a registered or incorporated business
good cash flow
that you are up to date with your property and income tax payments
strong credit history
solid net worth
savings
long job tenure / residential history, and
a significant downpayment.
Mortgage brokers also have access to lenders that are not federally regulated and take a less stringent approach when it comes to self-employed borrowers. In fact, your mortgage broker has access to over 50 lenders, including major banks, credit unions, trust and insurance companies, and other national, regional and private lenders.
Re-advanceable mortgages are another option that your broker can review with you. It's a great way to take advantage of increasing equity. As you create equity through mortgage paydown, the line of credit portion of the mortgage is automatically increased by the same amount. This way you can access your equity when needed without having to apply, offering you more convenience and flexibility than a traditional line of credit.
Most of all, working with a mortgage broker allows you to delegate the many time-consuming and frustrating tasks associated with securing a mortgage, so you can stay focused on running your business. And your broker will typically work around your hectic schedule.
If you are self-employed, you already know it makes sense to go to a specialist to get the job done. Find an experienced mortgage broker who understands the many issues that can keep you up at night, so that your dream of homeownership is not one of them!
As always, please get in touch at any time if you have any questions.
Shannon Mayhew, Mortgage Broker
Because the right mortgage can build your wealth and save you thousands of dollars. Should you have any questions, or are looking to review your options give me a call at 778-858-9848 or email me at shannonmayhew@invis.ca
---

Shannon Mayhew

Mortgage Broker, MBI
Blog Categories
BE IN THE KNOW!
Thank you for signing up to receive emails from us on the latest mortgage rates and interesting home ownership news.

You will receive a confirmation email from donotreply@invis.ca with a link that you will need to click on to confirm your email address.

We value your interest and look forward to keeping in touch with you!
Latest News